More Information
Contact
(212) 308-7171
Send Email
Practice Areas
Corporate
Litigation
Bar Admissions
New York
Court Admissions
U.S. Court of Appeals for the Third Circuit
U.S. District Courts for the Southern and Eastern Districts of New York; and the Eastern District of Pennsylvania
U.S. Tax Court
Education
Brown University, B.A., 1966
Vanderbilt University School of Law, J.D., 1969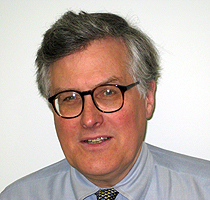 Carlton R. Asher, Jr. is Of Counsel to Greenberg Freeman LLP. He was previously a partner of Gaston & Snow (formerly Beekman & Bogue), Bickel & Brewer and Ober Kaler Grimes & Shiriver.
For over forty years, Mr. Asher has represented business and individual clients in connection with corporate and litigation matters. He has substantial experience in providing counseling to companies engaged in the pharmaceutical and financial services businesses in connection with general corporate matters, stock and asset acquisitions, private placements, asset-based financing, product licensing and regulatory compliance. He serves as General Counsel and Secretary of two privately-held companies engaged primarily in the pharmaceutical business and its affiliated medical device and energy technology companies. Mr. Asher's list of clients has included business corporations and their officers and directors, banks, trust companies, broker-dealers, futures commission merchants and institutional and individual investors. He is experienced in all phases of civil litigation, including arbitration and administrative proceedings, relating to: institutional and retail securities and commodity futures transactions, both domestic and international, including public distributions, private placements, retail customer disputes, trading, clearance and settlement; commercial and other contract disputes; corporate and financial disclosure; accounting and auditing standards; corporate control and minority stockholder disputes; broker-dealer, investment advisor, investment company and trust indenture compliance; bankruptcy, reorganizations and receiverships; lender-based liability and restructuring; investment management; ERISA; estates and trusts; contested accounting, probate and other fiduciary matters; defamation and commercial disparagement; employment disputes; antitrust; RICO; trademarks; licensing; intellectual property; partnership disputes and liquidations; real estate finance; real estate development; building construction; and mortgage foreclosure.
From 2004 to 2015, Mr. Asher served as a member of the Board of Contributing Editors of Securities Litigation Commentator, a subscription-only newsletter reporting on the practice and process of securities/commodities, litigation and arbitration. Mr. Asher has also co-authored with Christine M. Bae "Chinese Walls – Procedures and Remedies for Dealing With Conflicts of Interest and Other Abuses by Broker-Dealers in Connection with Conduct by their Securities Analysts," Practicing Law Institute 2002: Securities Arbitration.
Mr. Asher is a member of the New York City Bar Association, the American Bar Association (member, Sections on: Litigation and International Law and Practice; member, Committee on Securities Litigation; member, International Litigation Committee); and the Federal Bar Council.